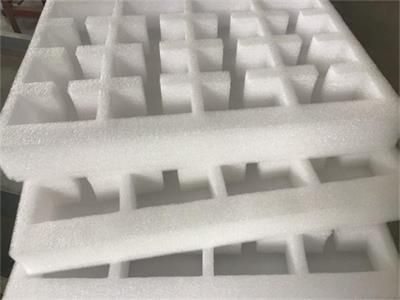 Polyethylene foamed cotton is a non-crosslinked closed-cell structure, also known as epe pearl cotton . It is composed of low-density polyethylene grease through physical foaming to generate numerous independent bubbles. It overcomes the shortcomings of ordinary styrofoam, such as fragility, deformation and poor recovery. It has many advantages such as water and moisture resistance, shock resistance, sound insulation, heat insulation, good plasticity, strong toughness, recycling, environmental protection, strong impact resistance, etc., and also has good chemical resistance. 是传统包装材料的理想代替品。 Shangrao pearl cotton is an ideal substitute for traditional packaging materials.
广泛应用于汽车坐垫、抱枕、电子电器、仪器仪表、电脑、音响、医疗器械、工控机箱、五金灯饰、工艺品、玻璃、陶瓷、家电、喷涂、家俱家私、酒类及树脂等高档易碎礼品包装、五金制品、玩具、瓜果、皮鞋的内包装、日用品等多种产品的包装,以及快递包装。 Shangrao pearl cotton is widely used in automotive cushions, pillows, electronic appliances, instruments and meters, computers, audio, medical equipment, industrial control cabinets, hardware lighting, crafts, glass, ceramics, home appliances, spraying, furniture, furniture, alcohol and resins Fragile gift packaging, hardware products, toys, melons, leather shoes inner packaging, daily necessities and other products packaging, as well as express packaging. 加入彩色防静电剂和阻燃剂后,显示其卓越的性能。 After adding colored antistatic agent and flame retardant, Shangrao pearl cotton shows its excellent performance. 不光外观精美,而且有效杜绝静电和着燃。 Shangrao pearl cotton not only has a beautiful appearance, but also effectively eliminates static electricity and ignition.
EPE and various fabric adhesive products are good interior decoration materials for various vehicles and rooms. The composite products of EPE pearl cotton and aluminum foil or aluminized film have excellent anti-infrared and ultraviolet ray capabilities, and are necessary supplies for some chemical equipment refrigerators and camping equipment cars. Its pipes are widely used in industries such as air conditioners, baby carriages, children's toys, furniture, plumbing and ventilation.
上饶珍珠棉 具有特种优点,不但不污染环境,而且可反覆回收利用,因此EPE珍珠棉发泡材料是一种新型、永不衰退的材料。 Because Shangrao pearl cotton has special advantages, it not only does not pollute the environment, but also can be recycled repeatedly. Therefore, EPE pearl cotton foam material is a new type of material that will never decline. 上饶珍珠棉 发泡材料将在包装及填充用料方面得到更广泛地应用。 With the advancement of time and the continuous development and application of products, Shangrao pearl cotton foaming materials will be more widely used in packaging and filling materials.